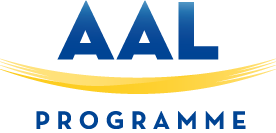 AAL Publishes New Market and Investments Report
A new report, the "AAL Market and Investment Report" has recently been published by the AAL Programme. The report, which has been implemented in the framework of the Market Observatory Support Action financed by the AAL Programme, has been  developed in  collaboration with Technopolis.
Conceived for serving as a guide to investors, start-ups and small and medium enterprises (SMEs), mature companies, and policy makers that are interested in becoming more familiar with the market to support the independent living of older people, the report presents some interesting and inspiring information on the main drivers and barriers that the AAL market is facing, as well as  the latest trends and developments and a selection of emerging products addressing both the consumers and regulated markets.