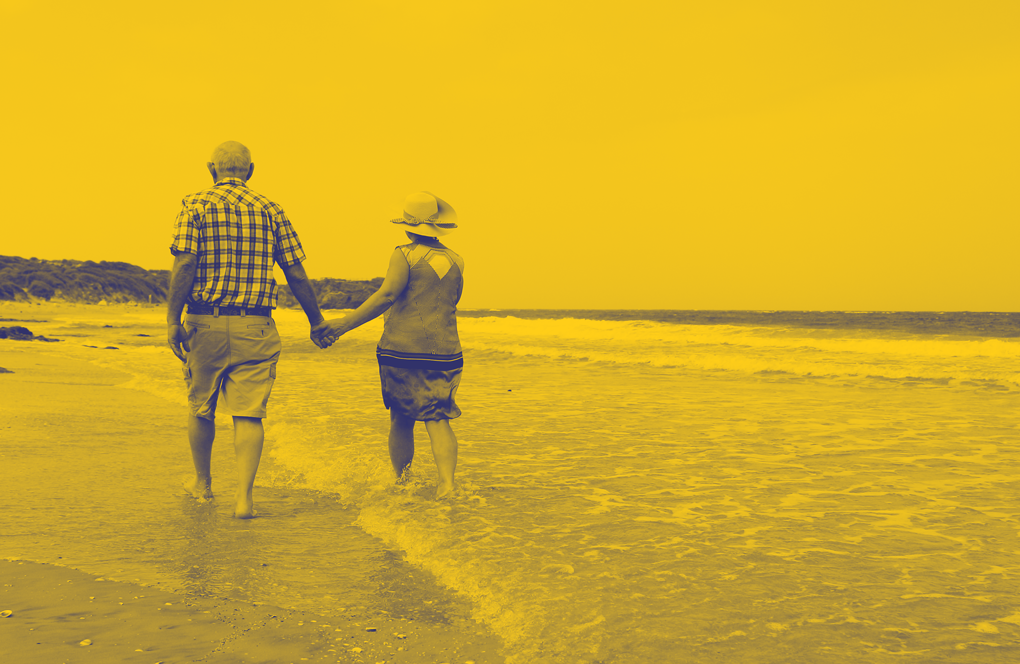 Hearing from our Semi Finalists: Tecla, PlaceCal, MijnBuurtagenda
With the semi finalists due to submit their business plans in the next couple of weeks, we got in touch with them to learn more about their development, and how the Smart Ageing Prize has impacted on their work.
In a few short weeks, the judging panel will be meeting to select five finalists to attend the AAL Forum in Bilbao. The finalists will all pitch their products on stage at the AAL Forum 2018, and prizes of €35,000, €10,000 and €5,000 will be awarded.
Read more from three of our Semi Finalists below.
What are the typical obstacles or barriers that you find when developing solutions for older adults?
One challenge is that users vary a lot from one of another, they have different abilities, goals and experience. It takes a lot of user interviews and testing to find common patterns that can be use for development. It'd be great to get access to a larger number of users to test and interview during the development process. – Tecla
It's important to acknowledge that the internet and technology sectors, as they stand, are extremely digitally exclusive. The current product space is almost entirely designed by and for WEIRD (white, educated, industrial, rich and from democratic countries) young and middle aged men. Recent works like Hicks' (2016) "Programmed Inequality" and Noble's (2018) "Algorithms of Oppression" have shown a wide range of these exclusive practices, from the wholesale exclusion of women from the computer industry from it's WW2 inception to the overt discrimination faced by poor, black and working class people on platforms like Google and Facebook.
Our age-friendly technology interventions in the PlaceCal project have faced these systems of oppression and discrimination head on, very often finding older technology users in a position where they have never been provided with or supported to use suitable technology for their needs. This has lead to an extremely "done-to" attitude of (quite reasonably) seeing technology as a threat from outside rather than a potential tool to improve quality of life and health outcomes.
To combat this we've seen documentation and support as part of our MVP, designing our project around dozens of one-to-one training sessions by other older people in our age-friendly partnerships. We'd suggest that other creators take seriously this discrimination and the need for specialist education in their MVPs as well. – PlaceCal
In our society we experience a lot of resistance to ICT-solutions that are developed as a solution to enhance quality of life for the older adults. This resistance doesn't come from the target group, but from the social organizations, municipalities and other parties that work with this group of citizens. These organizations mostly have a prejudice against the digital skills of the older adults, which makes it difficult to sell the product on the market. We get a lot of negative feedback, because our solution is digital based. We are not getting this negative feedback from the target group itself, so we think that the gap between the real feelings/skills of the older adults and the perspective of organizations that work with them makes it difficult to offer an ICT-based solution to the older adults.
This is also part of the biggest obstacle that we encounter namely the stigma that surrounds the 'older adult'. In our society they are depicted as weak, helpless, not digitally skilled, always needing help and not fully participating in society. This has to do with the shortage in research about the lifestyle of older adults, which makes it difficult to develop a product that is not cocreated with this target group themselves. This happens all the same, which results in products that fail at the first attempt when going to the market. This makes it difficult for an organization as ours to be trustworthy in the market and for the target group. First in the market because a lot of products who are not made in cocreation don't make it when implemented, which makes the market weary of new ICT-solutions. Second for the target group, because they see our organization as the next naïve organization that wants to pamper and care for the weak, helpless older adults in our society. This is of course not how we work as we want to help this target group to live more independently and gain more control of their life by providing them with the right information on a local scale.
All in all we think our biggest obstacle that older adults are being generalized and therefore are not being seen as the powerful, intelligent and active generation that they truly are. – MijnBuurtagenda
How important is the participation at the Smart Ageing Prize in view of the commercialization of your solution?
Being one of the few non-European companies in the competition connecting and networking with European organizations and companies is of great help to access a huge market. Especially as things in Europe are very different in North America like access to healthcare and social services. – Tecla
The Smart Ageing Prize has been an incredible experience for us to ground ourselves in the requirements of taking our product to market. It's helped us clearly understand what our core product is, given us the confidence to deal with legal questions that have been clouding us, and helped us understand our position within the Age Friendly Technology market. We've made some great connections with other groups here and in other countries, and are extremely exited to begin working with our mentor to convert our complex research model into something marketable and understandable. We're really greatful for the opportunity to be a part of the program and it's transformed how we think about what we do and how we do it. – PlaceCal
Participating in the Smart Ageing Prize helps us get a view of the international market and gives us feedback about different cultures and policies, which can help us to enhance the impact of our product on an international scale. Through the knowledge of how different countries use different policies and therefore a different solution helps us realize that we need a flexible tool that is useful for a diverse range of organizations.
The Prize provides us a great and skilled network of ambitious parties who all work towards the same goal. This makes it possible to share problems, solutions and challenges that happen on an international scale. We are happy to have met so many people that are aiming to make the best ICT-solutions for the older adults, who all face their own problems, but are still infinitely motivated to make their solution happen. This creates a motivational and ambitious vibe!
The Prize can also help us on a financial level by boosting our product with funding. This will help us to rush on to the market and further develop our product to the final product we are aiming for. Our expectation is that if we have the right moment (which is now!), the right skills (YES, we can!) and the proper funding we will conquer the market both national and international. – MijnBuurtagenda
What is the uniqueness of your solution compared to those already available on the market?
Most of our competitors try to develop very simple devices that can only do one function. Our goal is to leverage as many mainstream technologies to enable our users to be as independent as possible. We want our users to be able to take advantage of stat-of-the-art mobile and smart home technologies with simple interfaces to reduce the need for multiple expensive dedicated devices. – Tecla
We feel our product is in a unique space, being built on top of research the World Health Organisation described as "world leading". We're creating a comprehensive package for transforming the nature of relationships between age-friendly providers in an area, whether they are online or not. By focusing our project exclusively on low social capital socially isolated people, and working with the health authority to use technology as a core part of their social prescribing strategy, we believe we can start an age friendly social movement for the UK, Europe and beyond. – PlaceCal
Our product provides the possibility to enlarge physical contact on a local scale. It doesn't replace physical contact but provides the opportunities to find the contact an individual needs by offering one overview of activities, services and social locations in one's own neighborhood. It brings local organizations together to align their services and provide a better desire-based menu of activities. It also brings neighbors together and helps them enhance their local social network and therefore the option to ask for help in chores like groceries. The product doesn't ask for much of the user only a postal code and e-mail, which makes it possible to send the user daily notifications of activities that happen on that day. This makes the product user-friendly and easy to use without active participation of the user.
The MyNeighborhoodagenda app will make it possible to share activities of the website of a local organization. In this case the local organization will just keep their own website up to date and therefore the MyNeighborhoodagenda. For the organization it is an extra stage to show their activities without losing their identity by providing a link to their own website in every activity. For the older adult it is the complete overview they are searching for in our society of decentralized information. By our knowledge there are not yet any products that have such a specific method, target group and goal. – MijnBuurtagenda